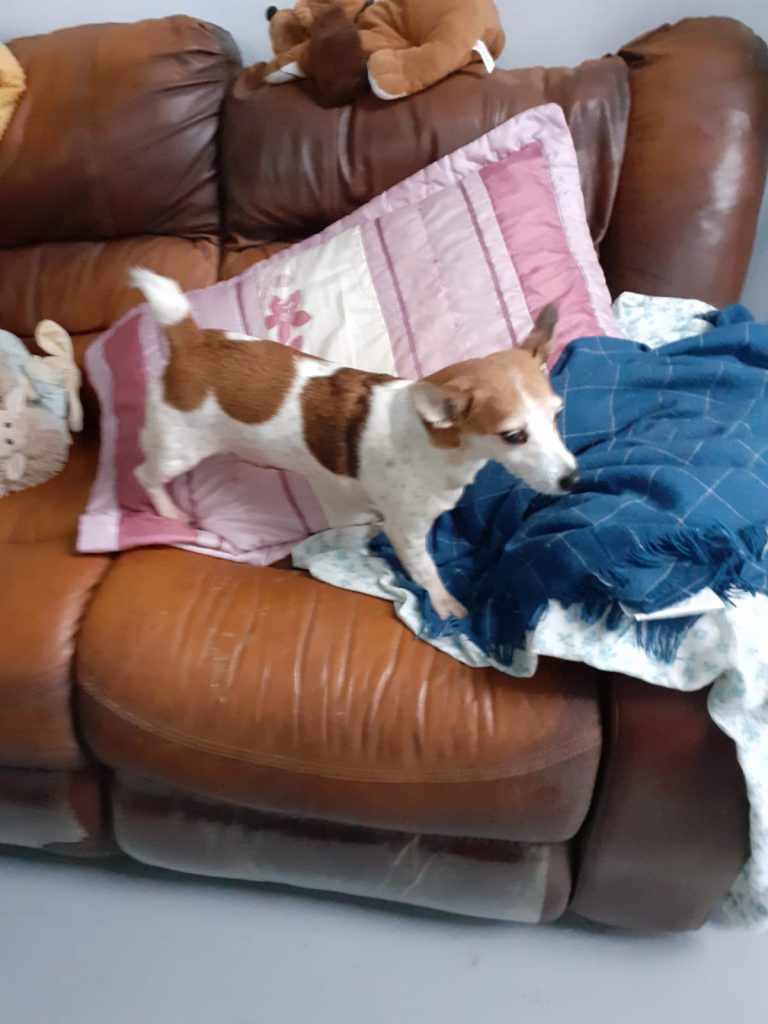 Registration No: TPT200001C
This is Hari a lovely female terrier seven years old who recently came into our care. Hari is a beautiful little terrier and will make a lovely companion will make lovely companion pets. She came in with another dog called Frodo and we would like to home them together if possible.
All our dogs rehomed are:
Health Checked.
Neutered.
Microchip & Registered.
1st Vaccination.
2nd Vaccination.
Flea & Wormed.
Kennel Cough.
This also covers puppies when old enough to be neutered. They will need a home visit, a very secure garden and there is also an adoption fee of €150.00 each. Under the current COVED-19 Guidelines it will not be possible to rehome outside the County until further guidelines are issued. If you would like to inquire about adopting, please fill in the inquiry form here on the post. Click here for inquiry form: https://form.jotform.com/202443029224041