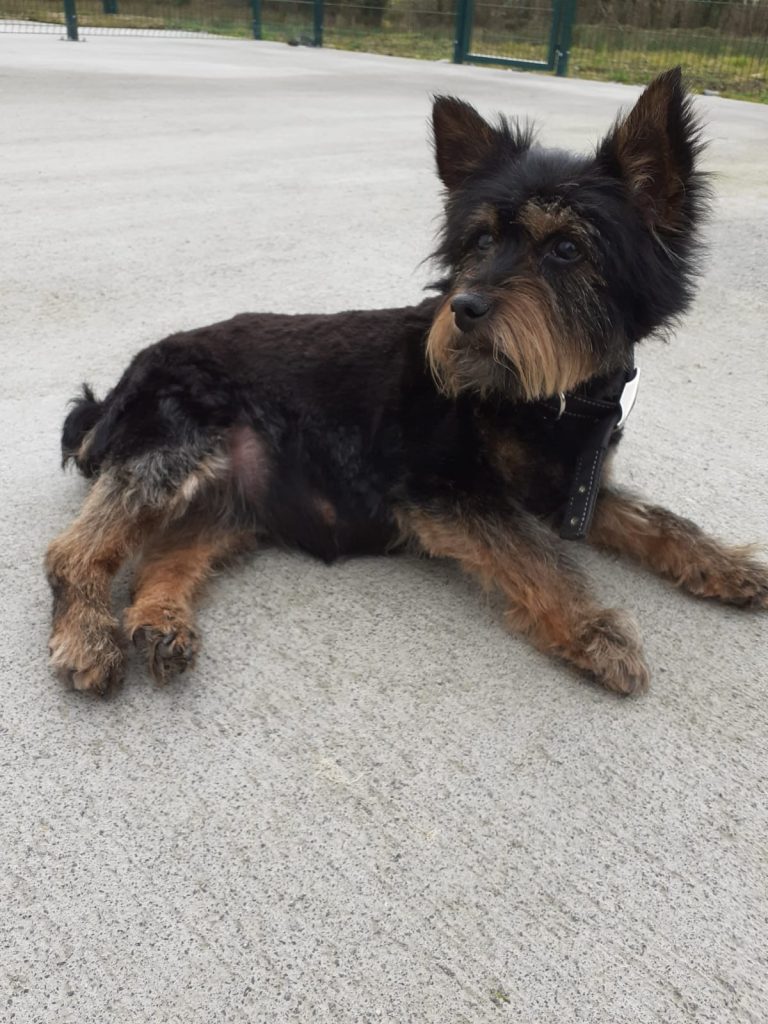 This is Holly who is almost eleven years old and looking for a forever home. Sadly her owner had to relinquish her to us in Roscommon SPCA as he is moving into a nursing home. Holly is a lovely sweet temperament & is looking for a place in front of your fire, sit on your lap and she will reward you with lots of love and affection. She has a hip issue that has been there since birth. We have no idea of how she is with cats.
Registration No: TPT200001C
All our dogs are Health Checked. Neutered. Microchip & Registered. 1st Vaccination. 2nd Vaccination. Flea & Wormed. Kennel Cough. This also covers puppies when old enough to be neutered. Holly will need a home visit, a very secure garden and there is also an adoption fee of €150.00. Under the current COVED-19 Guidelines it will not be possible to re-home outside the County until further guidelines are issued. If you would like to inquire about adopting, please fill in the inquiry form here on the post.