Good and kind home wanted for Mac a male Saluki around 6-7 years old. Very gentle and friendly with people and not happy left on his own for long periods, although he is not good with cats or smaller animals. Mac is neutered, vaccinated and chipped. Mac likes his comfort and warmth and will sleep much of the time but has lots of energy in short bursts and will needs a high secure enclosure for exercise and one good walk a day. A secure garden is essential and a home check applies. If you would like to inquire about Max, please fill in our on line form here.
https://form.jotformeu.com/ejconneely/roscommon-spca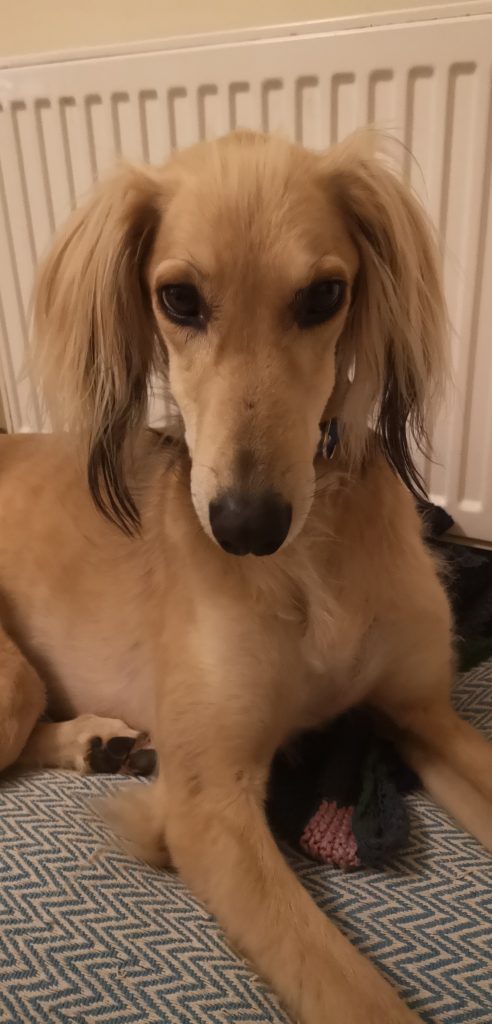 PLEASE BE AWARE OF A €100 ADOPTION DONATION (The sum partially covers the expense for dogs to be neutered, vaccinated, microchipped and treated for external and internal parasites.)
PLEASE NOTE: If you live in a council or rented property,written permission from the council or landlord/owner may be required. The animals are the property of the Roscommon SPCA and will be re-homed at the Roscommon SPCA discretion. The Roscommon SPCA can refuse to re-home an animal without giving a reason and cannot accept responsibility for the temperament or behaviour of any of our animals after re-homing.