We have now set up TEXT TO DONATE
text RSPCA to 50300 to donate €4.
100% of your donation goes to Roscommon SPCA across most network operators. Some operators apply VAT which means a minimum of €3.25 will go to Roscommon SPCA. Service Provider: LIKECHARITY. Helpline: 0766805278
***********************************************************************************************
We love looking after the animals of Roscommon, but unfortunately it costs lots of money, and we don't have lots of money!!  If you can spare a few euros and would like to be the reason that some animal in distress can be cared for, then please consider making a donation using one of the options below.
Make cheques and postal orders payable to "Roscommon SPCA" and post to: P.O. Box 10, Castlerea, Co. Roscommon. If you wish to donate by Bank transfer, please contact us by email for our account details. Please label your transaction with your name and "donation".
If you would like to Donate to Roscommon SPCA  via PayPal, just click the following button.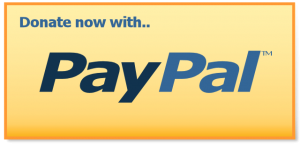 ******************************************************************************************
Donate via iDonate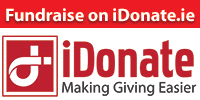 **********************************************************************************************