Message in a Bottle is a simple idea encouraging people to keep their basic personal and medical details in a common place, where, in cases of emergency, the attending service teams can easily access them. The information required is very basic but can be lifesaving. The "Message in a Bottle" project is brought to you by your local Lions Club and is supported by the following emergency services:
Ambulance
Fire Brigade
Gardaí
Medical Profession
HSE
Pharmacists and Local County Councils
You can download the leaflet here Message in a Bottle 4pp A5 March 22 (lionsclubs.ie)
The Message in a Bottle is a useful tool for storing your personal information in a safe place in case of an emergency. This can be very helpful if you live alone, no matter what your age is. It can also be crucial if you have pets and you require someone to look after them.
We would like to express our appreciation to Garda Owen Moore from the Castlerea Gardai Station for his valuable advice and clear explanation of the Message in a Bottle Project, its functioning and benefits at our Meet & Greet day in The Hub in Castlerea.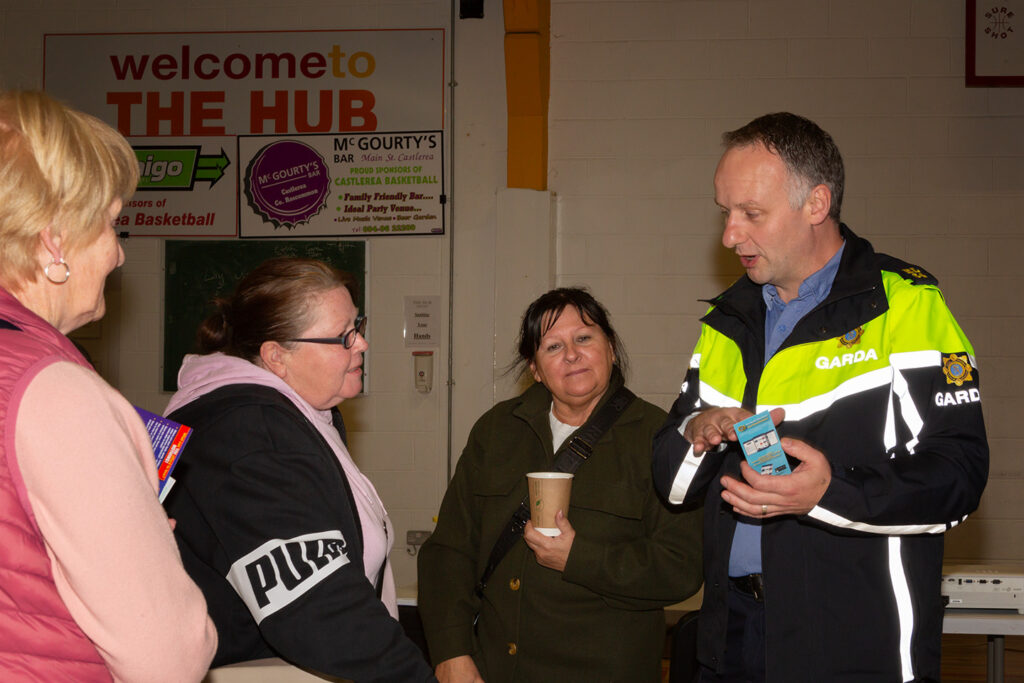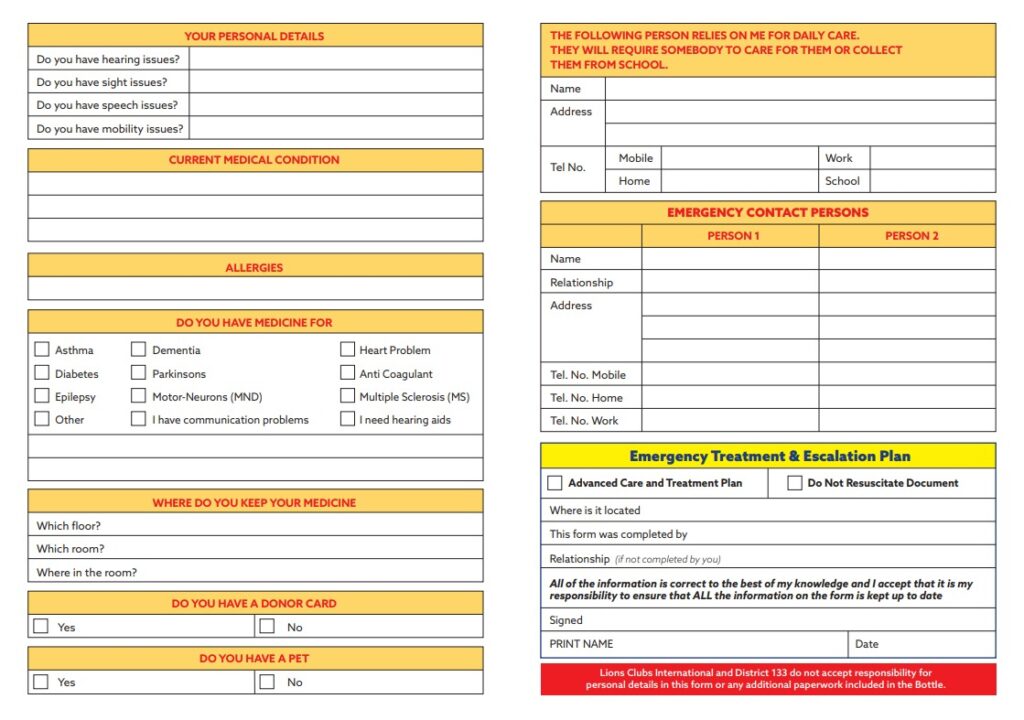 The information has been supplied by the LionsClub, click here for more information