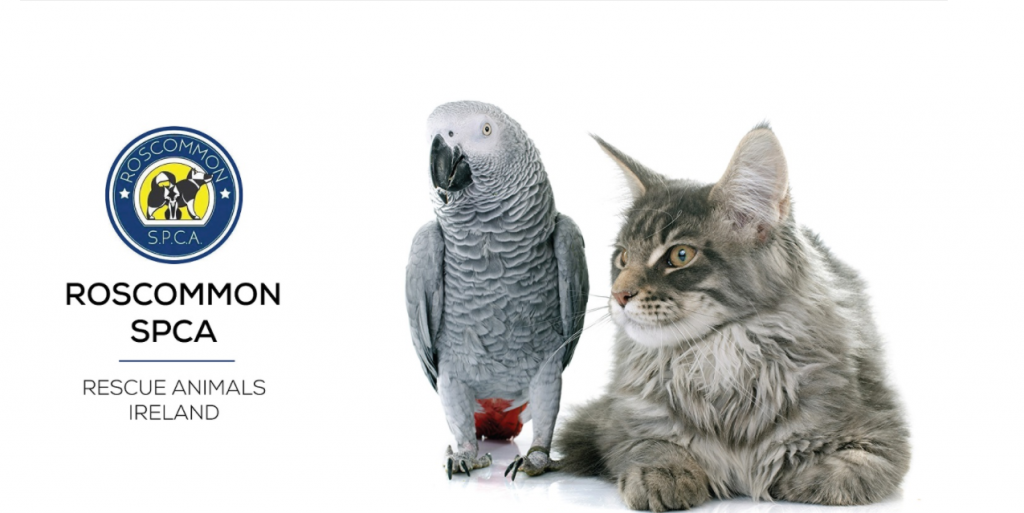 Contact Details
TEL: 087 0505 594
TEXT your inquiry to 087 050 5594
Post: P.O. 10, Castlerea, Co. Roscommon, Ireland
Email: spca@roscommonspca.ie | www.facebook.com/roscommonspca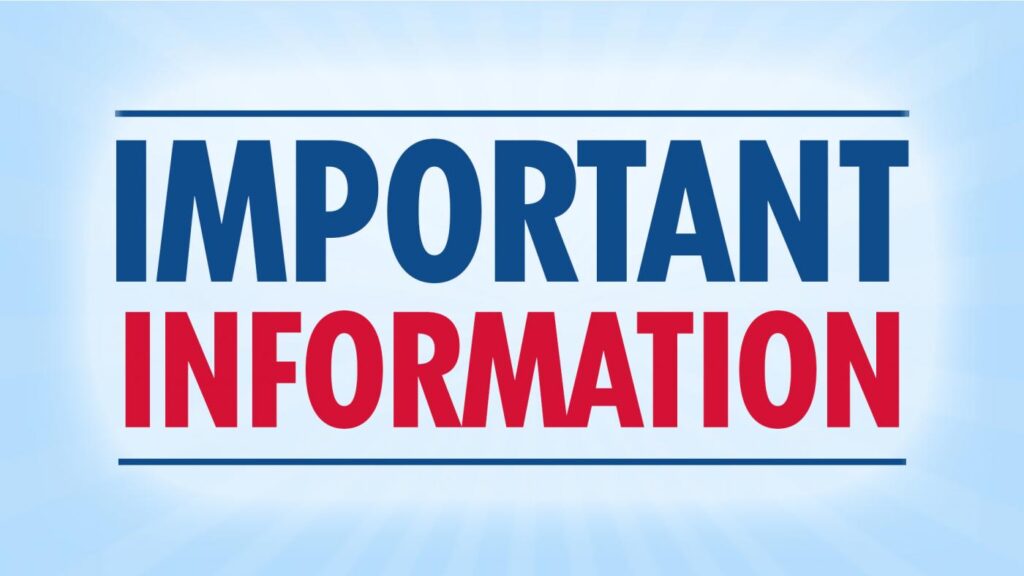 IMPORTANT: We are a registered Charity, and all our fundraising is linked directly to our official pages. If anyone asks you to donate to Roscommon SPCA via a different link on another page, please check it out with us first. Or has Roscommon SPCA'a name on a fundraising page? Please let us know. Our fundraising is done only via our own media pages and is the responsibility of our Fundraising coordinator.
We have been told that people are setting up fundraising pages and saying any donations left over to go to Roscommon SPCA. THIS IS NOT TRUE
All fundraising pages are set up via our official link means the money raised goes directly into our bank account, not via third parties' own bank accounts. If in doubt, always check it with us at 087 050 5594.
About
Roscommon SPCA (Roscommon Society for the Prevention of Cruelty to Animals)
Charity Registration No: 20072735 & CHY 18790 is a non-profit organization run by people who volunteer their time. And is affiliated with the Irish Society for the Prevention of Cruelty to Animals (ISPCA). We look out for the care and protection of animals in County Roscommon, Ireland. We believe that animals should have:
Freedom from hunger or thirst by ready access to fresh water and a diet to maintain full health and vigour.
Freedom from discomfort by providing an appropriate environment, including shelter and a comfortable resting area.
Freedom from pain, injury or disease by prevention or rapid diagnosis and treatment.
Freedom to express normal behaviour by providing sufficient space, proper facilities and company of the animal's own kind. Read More
---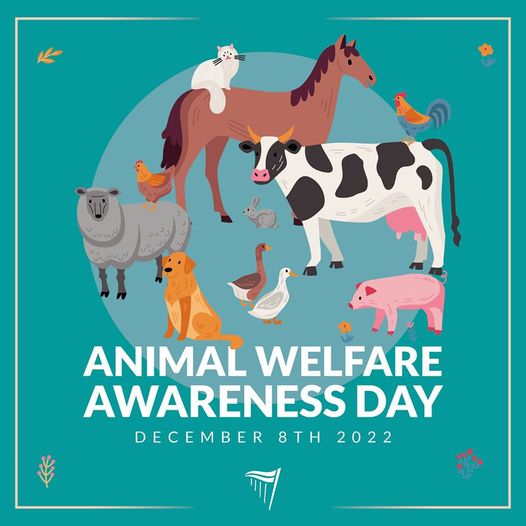 With the cold spell's arrival, please ensure all animals are warm and safe. We currently have fourteen dogs in our care, mummy dog and her six puppies covered in mange, a number of dogs with injuries and broken bones and all receiving veterinary care. Plus, another couple of pups are recovering from trauma. Also, a huge amount of kittens and cats in foster care with our wonderful fosters.
On Animal Awareness day 2022 #AWAD22, we received a grant of €45,875.00 from the Department of Agriculture, Food and the Marine. Our veterinary care bills alone for 2021 came to €84,333.00, and so far this year, our veterinary care bills are more than €75,541.00. While we are incredibly grateful to the Department of Agriculture, Food and the Marine for this grant, we are also extremely thankful to all our followers who support us all year round when we are fundraising to help the animals.
In early January 2023, we will update our spaying and neutering programme for Cats & Dogs.
Animal Welfare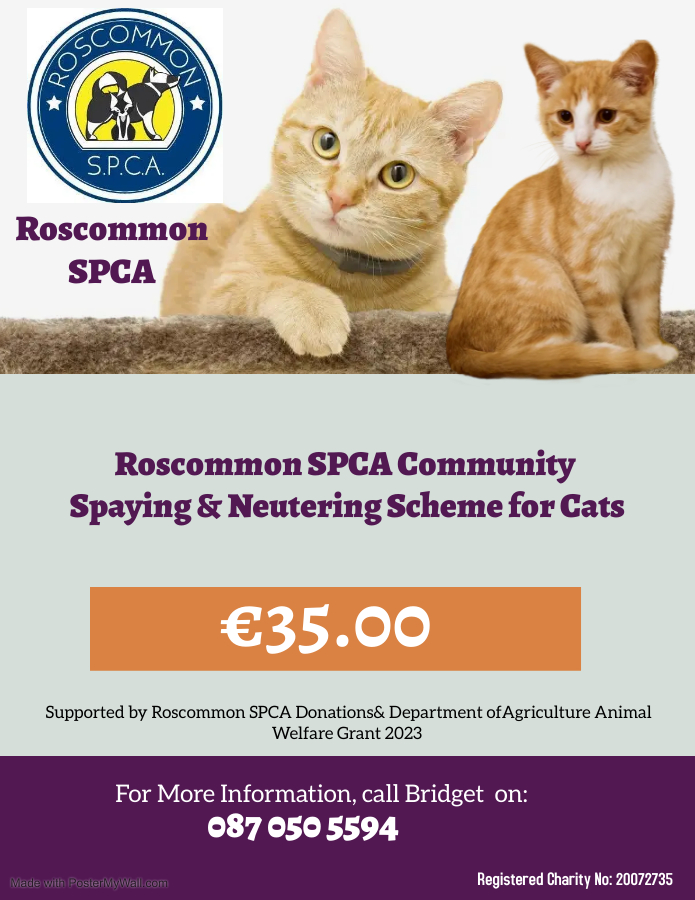 ISPCA welcomes the Department of Agriculture's new Animal Welfare Strategy
The ISPCA welcomes the new Animal Welfare Strategy 2021 – 2025 "Working Together for Animal Welfare" published yesterday (1st February) by the Department of Agriculture, Food and the Marine (DAFM) and fully supports the One Health / One Welfare approach, which recognises that the welfare of animals and people are inextricably linked and that all animals should have a life worth living. Animal welfare is an important societal issue, and citizens in Ireland expect animal welfare to be at the forefront of government policy.
Read all Animal Welfare Posts. Click Here
Junior Membership Page
Hello & welcome to our first Junior Membership in Roscommon SPCA.
We are delighted you have decided to join us in Roscommon SPCA.
Here in our SPCA, we care for stray, sick, injured & abandoned animals.
These animals range from dogs and cats to injured wild animals.
This is your welcome booklet & you will also receive a Roscommon SPCA Pencil.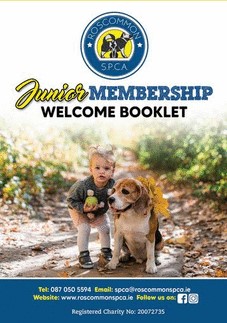 Cats for Rehoming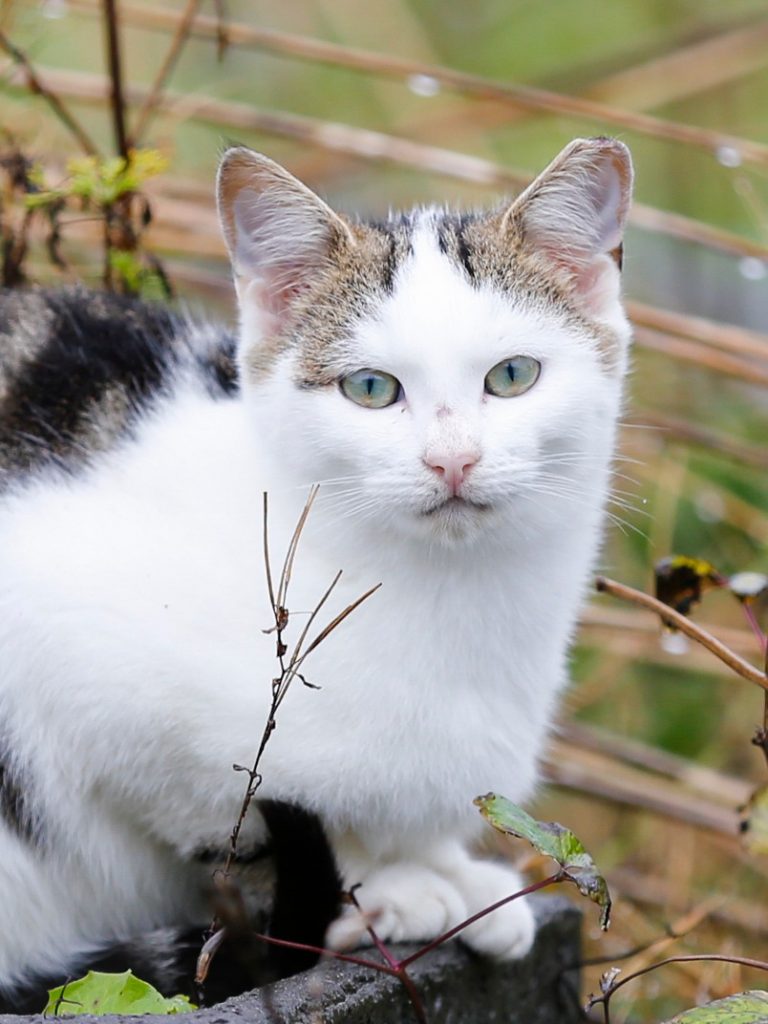 Lots of lovely cats and kittens are looking for homes.
Dogs for Rehoming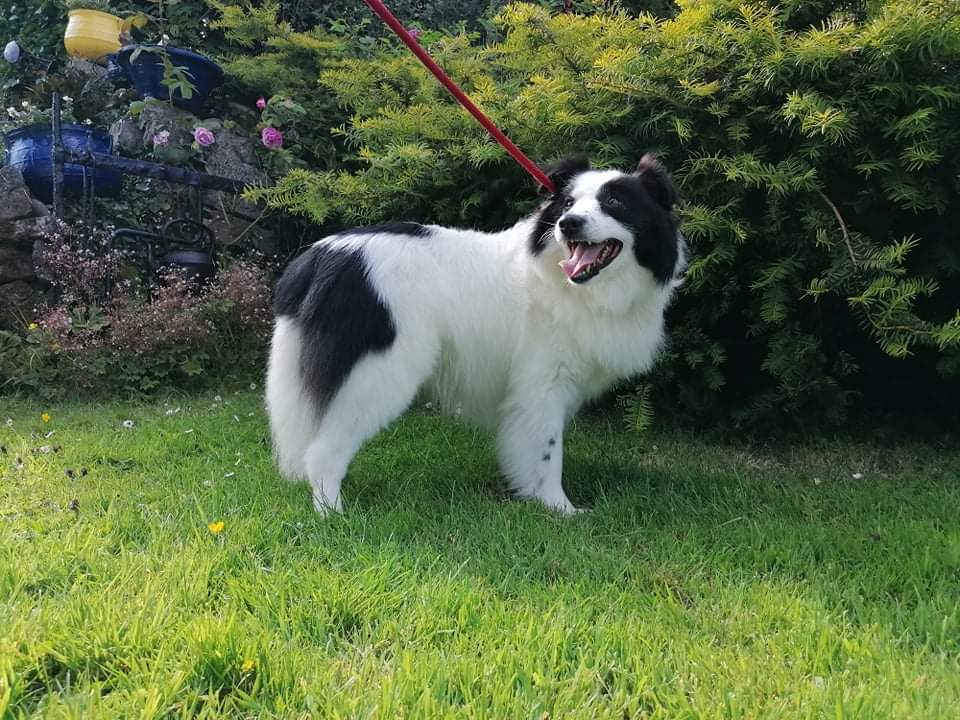 Lots of lovely dogs looking for a home. Click the link below.

Help Animals International was established in 2013 in memory of the late Jeanne Marchig of Geneva, who, during her lifetime, excelled internationally and with great distinction within the field of animal welfare and protection.
We are delighted to have received a grant of €8,000.00 in 2022 from the Marchig Trust to help towards the cost of the TNR programme for homeless and stray cats in County Roscommon. Your contribution has made a remarkable difference in helping the vast number of cats that have been Spayed & Neutered in the County.
Every year we are inundated with litters of kittens, so many are ill, inbred and suffering badly, and the poor mother cats are no more than kittens themselves. It will go a long way to alleviate those poor cats' suffering.
Designed and Managed by
Donal Dold