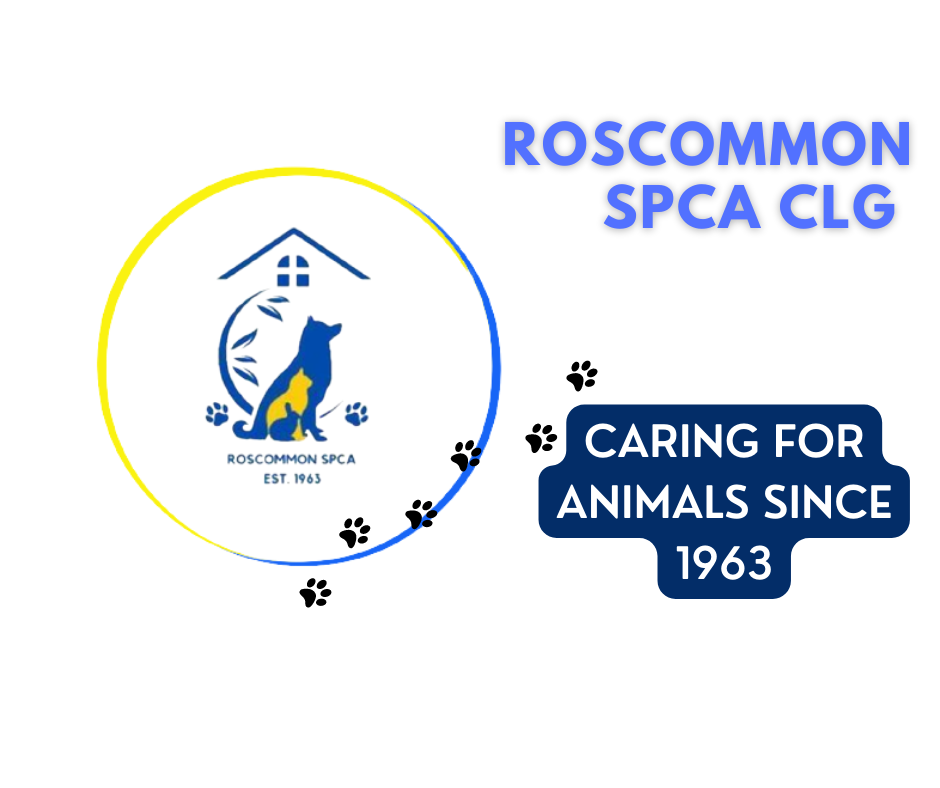 ABOUT Roscommon SPCA CLG
Charity Registration No: 20072735 – CHY 18790 – Company No: 745131 is a non-profit organization run by people who volunteer their time. And is affiliated with the Irish Society for the Prevention of Cruelty to Animals (ISPCA). We look out for the care and protection of animals in County Roscommon, Ireland. We believe that animals should have:
Volunteer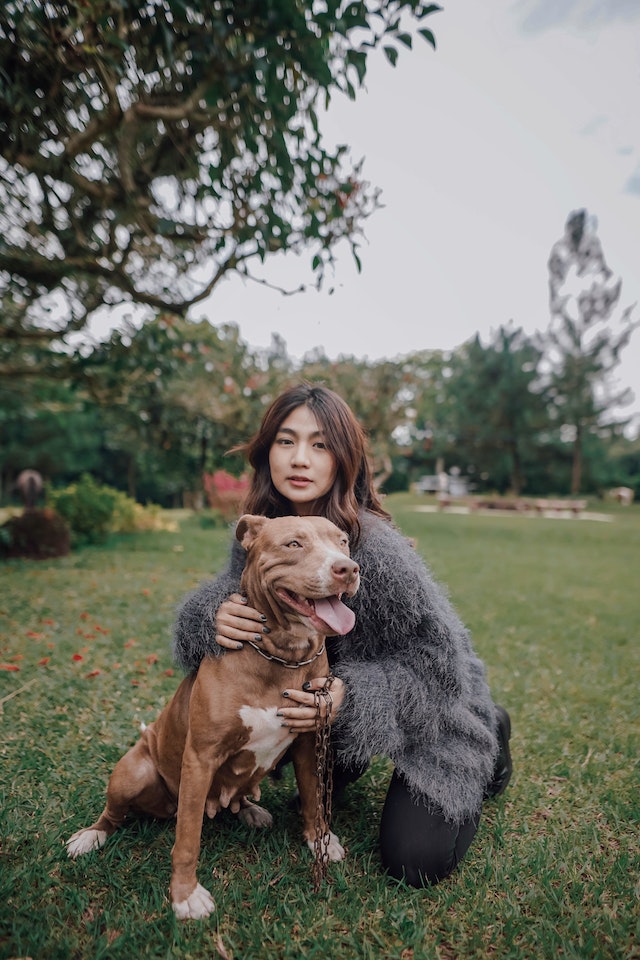 We cannot operate without Volunteers. If you think you can help, please click here
Donate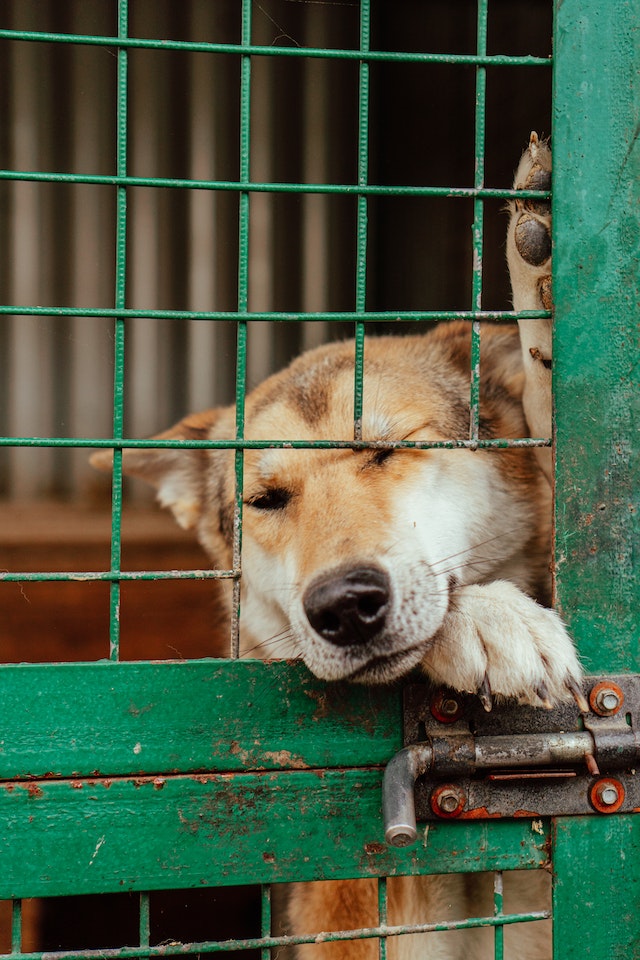 Every little bit helps, if you would like to make a donation or set up a fundraiser, Click Here.
Blog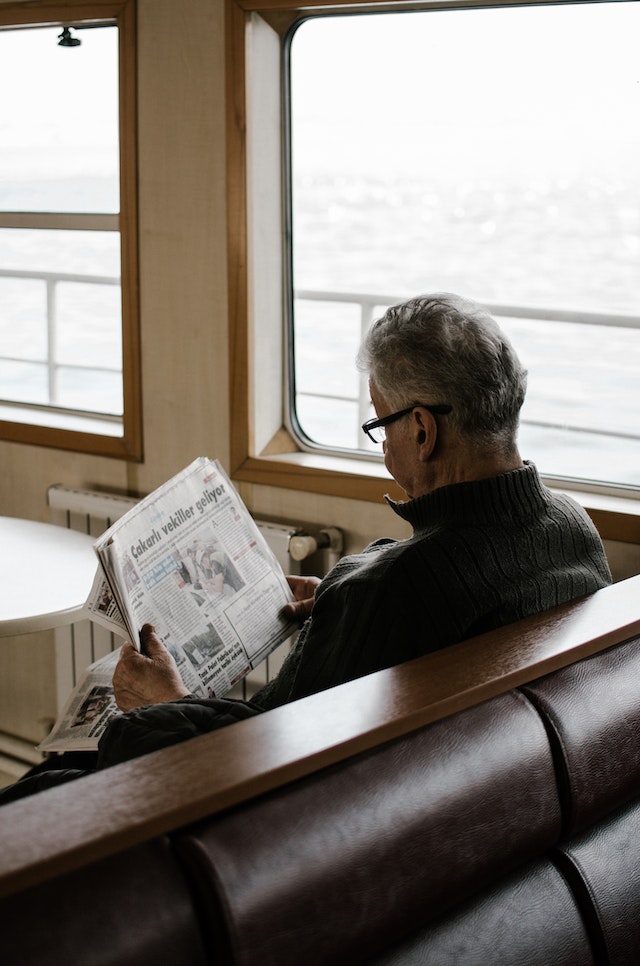 Stay up with all the news on our blog. Click Here
Latest News

Acknowledgment of Grant received
Roscommon SPCA thanks the Department of Agriculture for its annual funding of €48,875.00 for 2023. This enables us to carry on with our Community Spaying & Neutering Programme.

We are delighted to have received a grant of €8,000.00 in 2023 from the Marchig Trust to help towards the cost of the TNR program for homeless and stray cats in County Roscommon. Your contribution has made a remarkable difference in helping the vast number of cats that have been Spayed and neutered in the County.
Our 2024 Calendars are now available to order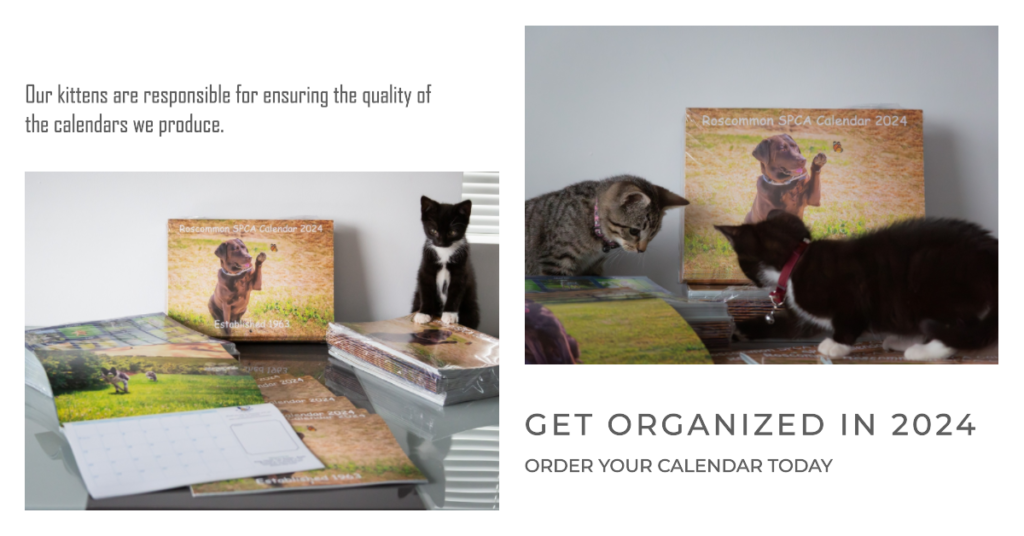 We are delighted to announce that our Roscommon SPCA 2024 Calendar is now in stock. This calendar features stunning photos of some of the animals that we have rescued and rehomed thanks to your generous support. Our calendar is a perfect gift for anyone who loves animals and wants to make a difference. You can enjoy a new picture every month and see how your donations are helping us save lives. Our 2024 Calendars would not have been possible without the support of our sponsors. We are deeply thankful for their contribution and partnership. We would like to express our sincere gratitude to our volunteer Kitty, who dedicated a significant amount of time to creating our 2024 Calendar. Her efforts are greatly appreciated by our organization and our community. To order online, Click here
---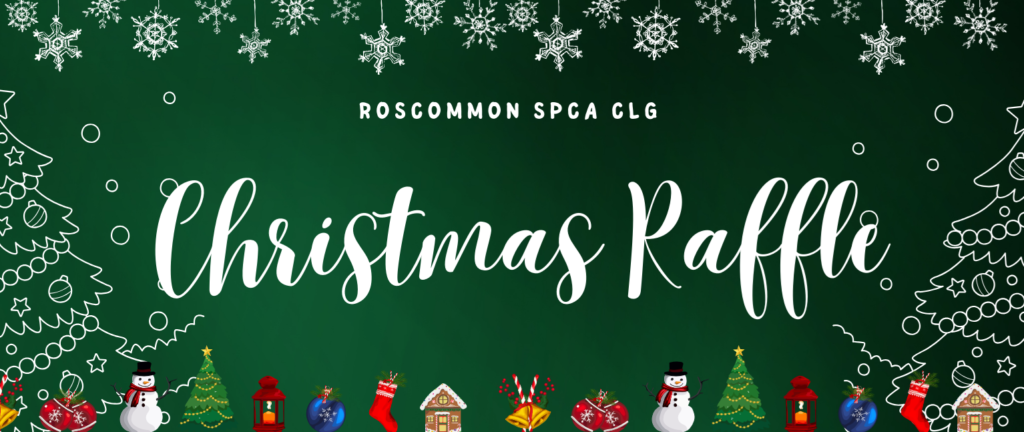 OUR CHRISTMAS RAFFLE 2023
Join us for our Christmas Raffle 2023 and win some amazing prizes! All the prizes are generously sponsored and donated by our local businesses and supporters. By buying a raffle ticket, you will also help us continue our Community Spaying programme for cats, which is vital to reducing the number of unwanted kittens and improving their health and welfare.
Don't miss this chance to have fun and make a difference for our feline friends. To buy your raffle ticket online, just follow this link
https://www.idonate.ie/raffle/christmasraffle2023
---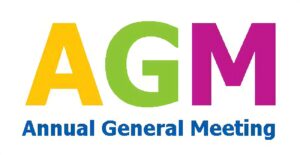 Our AGM will be held on Tuesday 28th November 2023 @ 6:30 pm in Castlerea Enterprise Hub, Demesne, Castlerea, Co. Roscommon F45 AC96
---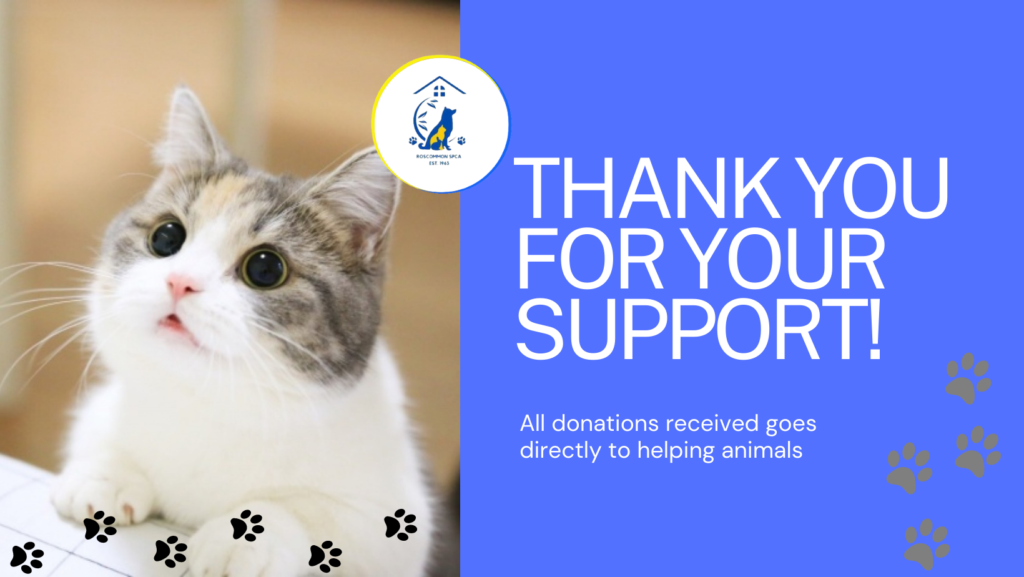 Thank You!
Thank you to everyone who supported our fundraising events on August Bank Holiday weekend 2023.
---
Are you looking for a new family member?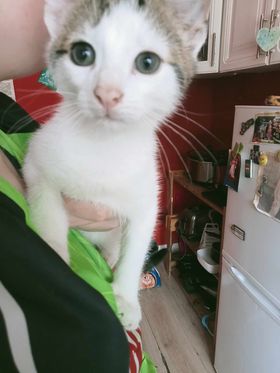 Lots of lovely cats & kittens looking for a home. Click Here Our dogs and puppies looking for a home. Click Here
Junior Membership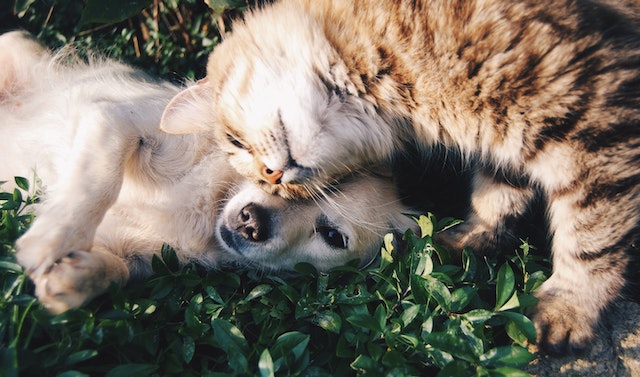 Hello & welcome to our first Junior Membership in Roscommon SPCA. We are delighted you have decided to join us at Roscommon SPCA. Here in our SPCA, we care for stray, sick, injured & abandoned animals. These animals range from Dogs, and cats to injured wild animals.
COMMUNITY SPAYING & NEUTERING PROGRAMME
We are still running our €10.00 Community Spaying & Neutering program for cats. To avail of this discount Contact us on 087 050 5594.
We have our year-round community spaying & neutering program for cats, it only costs you €10.00 to have a cat neutered, regardless of circumstances. If you are feeding cats, or know of cats that need neutering, please call us on the above number.
As you can see by our wall of sadness there are only a handful of kittens that we looked after, please stop the suffering, and get your cat spayed/neutered. Also, it is best to get male cats neutered too as it will stop them wandering and fighting, then coming back home with some horrendous injuries. If you need help, just call Bridget on 087 050 5594.
Designed and Managed by
Donal Dold